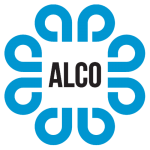 ALCO General Transport and Plant Hire
One of the largest Plant and Equipment Rental Companies in the region, it was established in 1976 to supply all types of equipment such as Air Compressors, Generators, Welding Machines, Cranes, Tower Lights, Wheel Loaders, diesel Generators, Excavators, Road Rollers, Compactors and Sandblasting Equipment for offshore and onshore construction facilities in the UAE.
ALCO has extensive experience of over 40 years in operating across Construction, Oil & Gas, Infrastructure and Industrial Sectors. Therefore, the company is geared towards any kind of rental needs and solutions to meet customers' satisfaction while providing quality, value and trustworthy services.
Visit Site