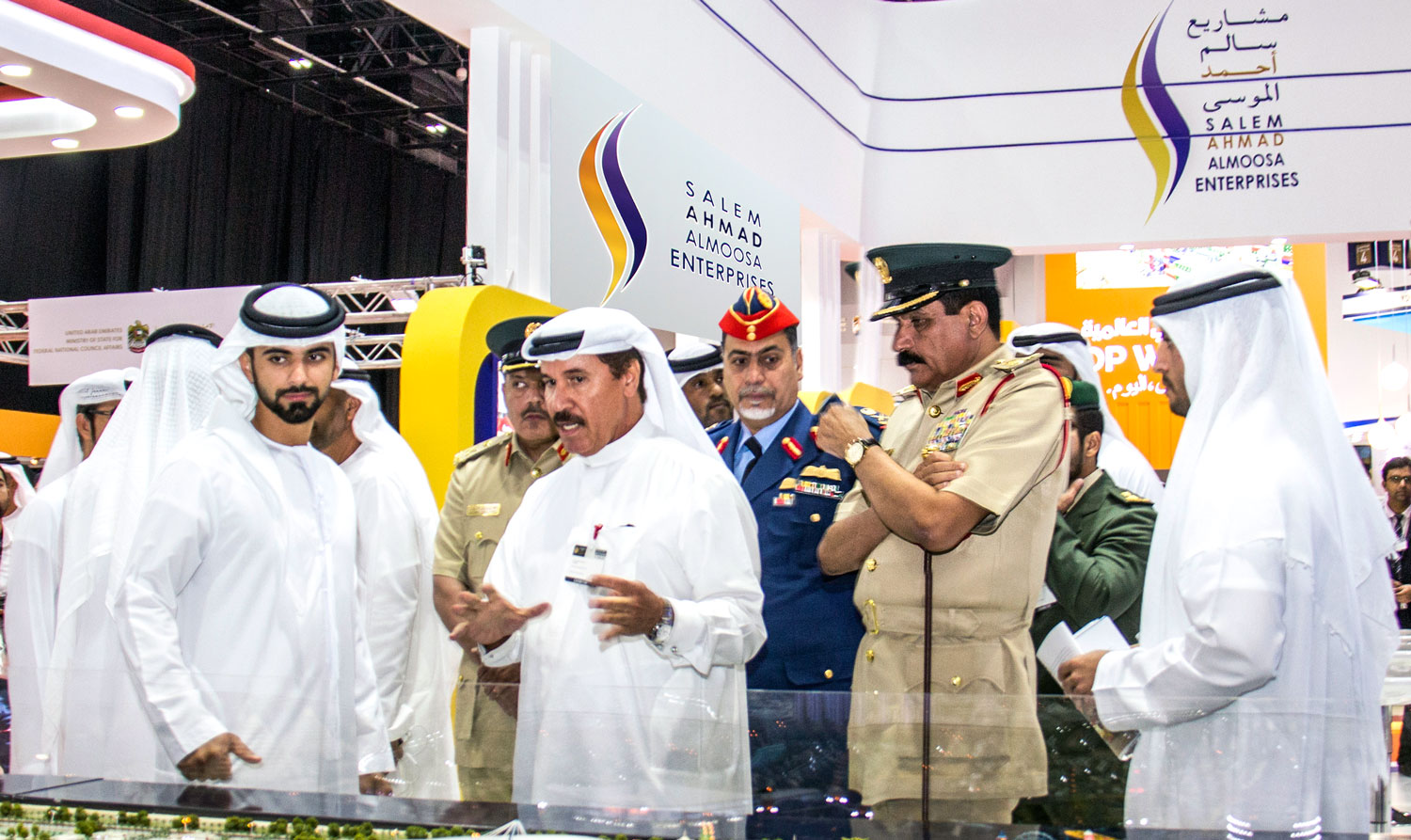 Salem Ahmad Almoosa Enterprises, one of the UAE's most prominent business houses, will offer major employment opportunities to UAE Nationals participating at the upcoming Careers UAE job fair running from May 16 to 18, 2016 at the Dubai World Trade Centre. The group will target both fresh talents and experienced professionals interested in applying their skills and knowledge to Salem Ahmad Almoosa Enterprises' diverse fields of expertise covering Contracting & Civil Engineering, Manufacturing, General Trading, Real Estate, Travel & Tourism, Building Maintenance, Oil & Gas -related services and Management Training, among many others.
Careers UAE is the leading national platform for job seekers as well as employers looking for talented Emiratis. It attracted nearly 19,000 visitors during its previous edition and has emerged as the best platform for companies to announce, launch and reinforce their respective Emiratization plans and initiatives. During this year's fair, Salem Ahmad Almoosa Enterprises will emphasize its goal of establishing a unique framework for employing Emiratis in line with the directives of H.H. Sheikh Khalifa bin Zayed Al Nahyan, President of the UAE and Ruler of Abu Dhabi and UAE Vision 2021's goal of enhancing the skills and participation of citizens in the labor market.
H.H. Salem Ahmad Almoosa, Founder, Chairman & General Manager of Salem Ahmad Almoosa Enterprises, said: "We believe in the importance of ensuring our organization's long-term success by hiring and developing today's best National talents. Careers UAE is an effective platform for us to match the skill requirements of our various businesses with Emirati candidates – whether new graduates or professionals – who want to pursue rewarding careers while contributing to national development. Through this event we aim to become an employer of choice across diverse sectors for highly qualified and ambitious Emiratis."
During its over 40 years of experience, Salem Ahmad Almoosa Enterprises has worked hand-in-hand with the UAE's leaders to fulfill the UAE's development goals. The group has productive associations with a number of international business houses and focuses on innovation, the latest technologies and customer-centric services to maintain industry leadership. Its prominent group of companies include Falconcity of Wonders – an active supporter of the Absher initiative launched to encourage the active participation of UAE citizens in the labor market – as well as Almoosa Investment, Emirates Tex Cote, Pan World, Varel, DIRP, Alco and Almoosa Trading, making it one of the UAE's most preferred employers.